Sign up for all new JANUARY-FEBURARY ONLY OPTION for all programs. Great Holiday Present, or way to tackle your new years resolution!!
REGISTRATION FOR ALL PROGRAMS AT THE BOTTOM OF PAGE.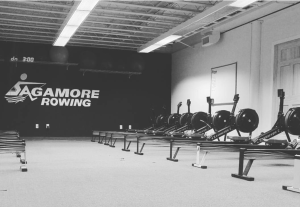 Winter Training
"Earn your medals in the winter; Collect them in the Spring!" – Anonymous
Winter season is an invaluable time to improve your skills and fitness. Our program is designed to drop your 2000 meter erg score with a combination of cardiovascular and strength training. Proper technique in rowing, and training will always remain a priority while we do a variety of exercises on the indoor rowing machine, weight lifting and calisthenics. Our Coxswains program will develop students understanding of technique and training while offer a great deal of experience making calls and executing race plans that will help you excel on the water next season!
Registration opens on November 1st; Space is limited to grab your spot!
Advanced (For Grades 9-12th)
For any High School Rower looking to gain significant strength and speed before next Spring season. Serious training will develop important injury preventive muscle groups as well as power all to improvements on the indoor rowing machine.
Begins: Wednesday, November 8
Ends: Friday, February 16
Monday – Friday 3:45-5:15PM (5 days per week).
<limited enrollment>
Beginner & Intermediate (For Grades 6-12th)
For any youth rower – Middle & High Schoolers. Work outs will focus on the development of proper technique of rowing while developing a foundation of cardiovascular abilities and power that will make for a more competitive rower. Practices will often of race simulation that helps motivate students as well as prepare rowers to pace themselves properly.
Begins: Wednesday, November 8
Ends: Friday, February 16
Monday – Friday 3:45-5:15PM (3 days per week, pick your days!).
<limited enrollment>
5-Day Cost: $910 
3-Day Cost: $500
For any High School Rower wanting to improve the most possible over the winter season, Rowers may stay to 6:15PM for Extended Training sessions. Cost (for both 3 and 5 day programs): $65 
<limited enrollment>
COXSWAIN  (For Grades 6-12th)
For all coxswains to learn rowing technique, analyze rower data, and participate in exercises.
Begins: Wednesday, November 8
Ends: Friday, February 16
Monday – Friday 3:45-6:15PM
Cost: $500
CRASH-B Sprints; Boston, MA (for ages 12-18).
Will included custom training plan leading you to a personal best performance in Boson MA on Sunday, Feb. 25!
Monday – Friday, Feb. 19-23 @ 3:45-5:15PM; Saturday – Travel to Boston; Sunday – Race at the CRASH-B Sprints. (All travel, hotel, food, and other CRASH-Bs related expenses are included).
Cost: $325
MASTERS "Open Rows" – (For Adults, 21+)
Begins: Thursday, November 9
Ends: Thursday, February 15
Tuesday / Thursday 6:30-8PM, Saturday and Sunday mornings at 8-9:30AM.
Sagamore Members are welcome to train indoors at Hamilton this Winter! Drop in erging follows the year round open rowing schedule.  Non members are welcome to participate in open rows during the winter season for a fee.  The three visit Guest policy applies.  This is a great way to keep fit and build our Sagamore team off the water.
Cost for non-members is $200 for the season and registration on Regatta Central is required.
On Saturday mornings, individuals may choose to erg on their own or participate in a structured program with Coach Julien.  The coached session will start around 8.
INDOOR ROWING RACING
Racing for all – details coming soon!
Strong Island Sprints
OLMA Sprints
CRASH-B Sprints!, Boston, MA.
Regattas are charged separately so that athletes only have to pay for the races that they attend.
SARASOTA  PRESIDENTS WEEK TRAINING TRIP – COMING 2019
Note: Sagamore will be closed on Friday 11/10 for Veterans Day, and from 11/20-11/24 for Thanksgiving, from 12/25-12/29 for Christmas, and 1/1/18 for New Year's Day.
 SIGN UP BELOW!