Are you looking for you (or your child) to try a new sport?
Want to be in the best shape of your life?
Want to make a bunch of friends?
Spend the summer on the beach?
Try something new?
Be a part of a team?
Join our 2017 Learn-to-Row Program!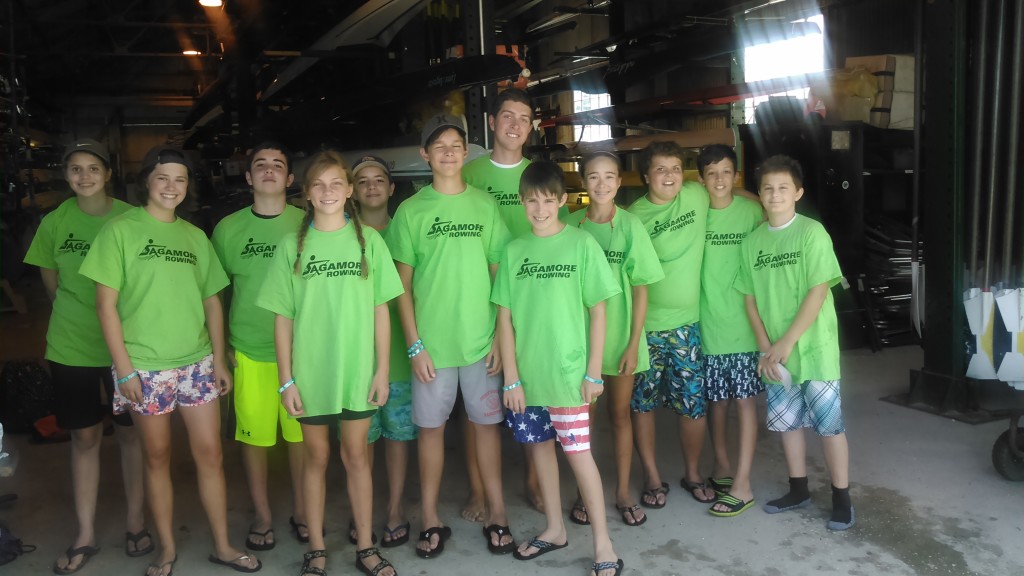 Our learn to row program is designed for athletes entering grades 7th through 12th grade who are able to carry 30 lbs over their head (their share of an 8-person boat).  Our emphasis is on the basics of rowing, instilling a love of the sport, and encouraging fitness, teamwork, and cooperation.  This program will be offered weekly over a eight-week period. You are permitted and encouraged to participate in as many sessions as you want.
Days:
Monday-Friday, 9:15am-12:15am
Dates:
Week 1: June 19th to June 23rd
Week 2: June 26th to June 30th
Week 3: July 3rd to July 7th (No practice on the 4th of July)
Week 4: July 10th to July 14th
Week 5: July 17th to July 21st
Week 6: July 24th to July 28th
Week 7: July 31st to August 4th
Week 8: August 7th to August 11th
Cost:
The cost is $275/session (with the exception of Week 3, which is $220).
Registration and payment is all electronic. Click below page to register.

LOOKING FOR AN ALL DAY ADVENTURE FOR YOUR CHILD?
If you are looking for an all-day adventure for your child, you can also sign them up for a sailing program at The WaterFront Center, which is adjacent to Sagamore's boathouse. PiXel Mix runs from 1:00–4:00pm for those entering 7th – 10th grades. In this program, sailors gain confidence and improve communication while sailing with a partner. Send your teen with a packed lunch to enjoy on the beach between the morning Learn to Row session and the start of PiXel Mix. Sagamore and WaterFront staff will provide supervision during lunch and ensure a smooth transition between programs. The WaterFront Center is an option for younger siblings as well! Their programs start as young as entering first grade.
CLICK HERE TO CHECK OUT THE SAILING PROGRAM
Items to bring:
Sunscreen
Hat
Sunglasses (if desired)
Flip flops or water shoes as Sagamore does not use docks for launching
Spandex or tight fitting shorts to row in
Running shoes work out clothing in case of bad weather and have to work out on land
Water bottle
An inhaler if you have asthma (let Coach know ahead of time)