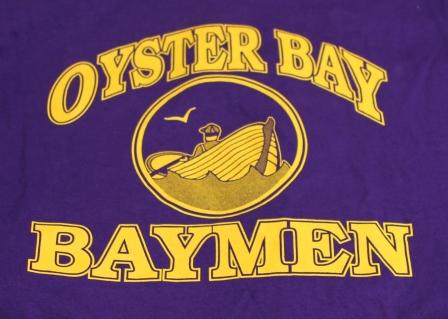 The Oyster Bay High School Rowing Team was introduced in 2015.  Sagamore Rowing hosts the team, providing equipment, coaching, and structure, while Oyster Bay High School  provides financial & administrative support.  Athletes interested in rowing should register on Regatta Central > Teams & Groups > Oyster Bay High School (Spring 2017)!
Oyster Bay High School News & Notes!
Spring 2017 Practice Times
Weekdays (Monday / Wednesdays / Thursdays / Fridays) 3:45-6:30PM.
Land Training (Tuesdays) 3:45-5:45PM.
Mondays after Sunday events are off for all.
Racing (Preliminary Schedule, Subject to Change)
Wednesday, March 1 First Day of Spring Season @ 3:30PM.
Saturday, March 11 OLMA Sprints
Thursday, March 30 Parent meeting @ 6:30PM.
Saturday, April 8 Duel (details tba).
Sunday, April 23 Row for Autism
Sunday, April 30 Cooper Cup
Sunday, May 7 Long Island Championships
Saturday, May 13 -Sunday, May 14 New York State Championships*
Saturday, May 27 Scholastic Rowing Association National Champs**
Saturday, June 3 National Learn to Row Day & Bay Day
Friday, June 9 – Sunday, June 11 USRowing Youth National Championships**
Tuesday, June TBA Spring Team Banquet
This program is free to all students in the Oyster Bay Central School District.  Athletes are required to abide by both rules, regulations, guidelines, & protocol of both OBHS & Sagamore Rowing Association.
Volunteering
ALL parents/families are required to volunteer at the Long Island Frostbite.  Please save the date–May 6th; We can't do it without you!
Contact Information
Athletic Director: Kevin Trentowski, (516) 624-6557, ktrentowski@obenschools.org
Program Director: Emanuel Valentin, (516) 714-3247, juniors@sagamorerowing.org
Coach: Kevin Coomey, OBHSrowing@sagamorerowing.org