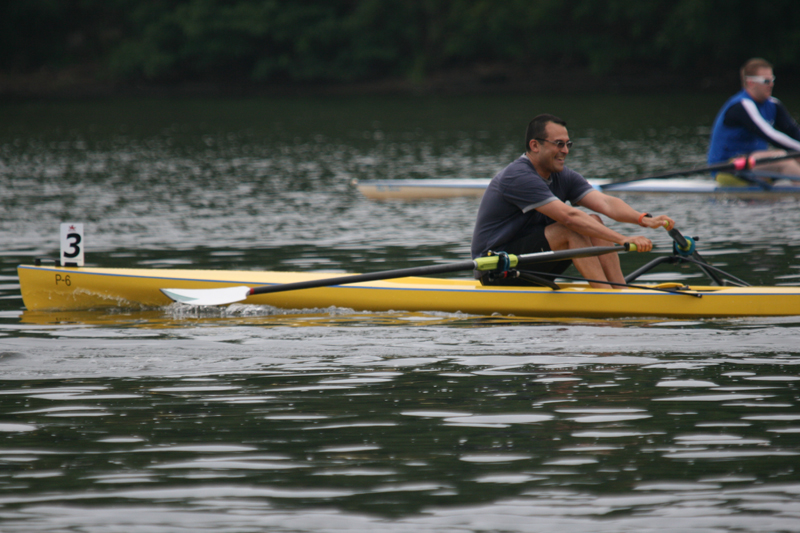 Sagamore Rowing Association (SRA) welcomes new members and provides an encouraging atmosphere for existing members to improve and expand their rowing abilities as a foundation to promote better health and quality of life. Learn more about our Adult Annual Membership on our Becoming a Member page. After you become an adult member, read on to learn more about the rowing options available to you at SRA.
During water season there are 3 ways to row at Sagamore, regardless of you experience level or speed. Many of our members mix between the 3 options and do not necessarily row in only one of the below formats.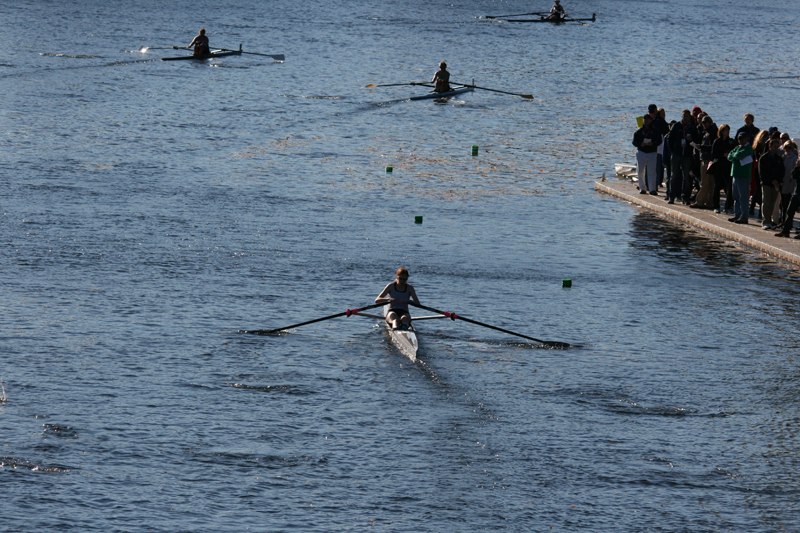 Group Rowing: Sagamore has several designated group rowing times, where all members are encouraged to come down and fill a seat in a boat or take out an additional boat to row with the group. Different time slots are usually designated for different skill or speed levels. There is no need to sign-up for a group, you can come as often or little as you like and or even mix between groups.
Intermediate/Recreational Group: This group is a perfect follow-up to those who have completed a Learn to Row. A core group, who has been rowing for years together, started this time slot and it has since expanded to include many other members who mix in to the same boats or take out other boats creating a small 'flotilla'.  Experienced clubs members are always available to help each other out. Many of our members also take the opportunity to meet-up in town after their workouts for breakfast or dinner (depending on the time). While the company, discussion, and food is always great, the workout makes you look forward to the breakfast/dinner and food that much more!
Tuesday and Thursday evenings at 6-7:30pm
Saturday and Sunday mornings at 8-9:30am
Competitive Group: This group is great for those looking to learn how to row faster, looking to race, or who are racing and looking for training partners. These practices usually have set workouts and pieces and are geared towards helping the rowers in the group meet their individual and/or boat goals that they are working towards. Many members of this group do race, however it is by no means a prerequisite.
Weekends and/or other times as scheduled by the group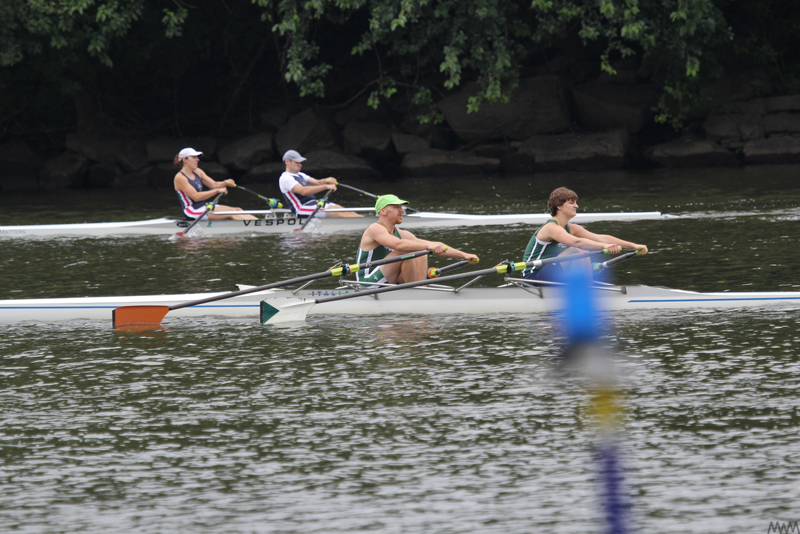 Buddy Rowing: Sagamore encourages members who do not row during the group rowing timeslots to meet up with a buddy(s) to row with for increased safety. Rowing with a buddy also offers the additional benefits of having someone to motivate you to get to the boathouse to row, make the row more enjoyable, and can offer the word of advice to help you out if you are struggling with some part of the rowing stroke.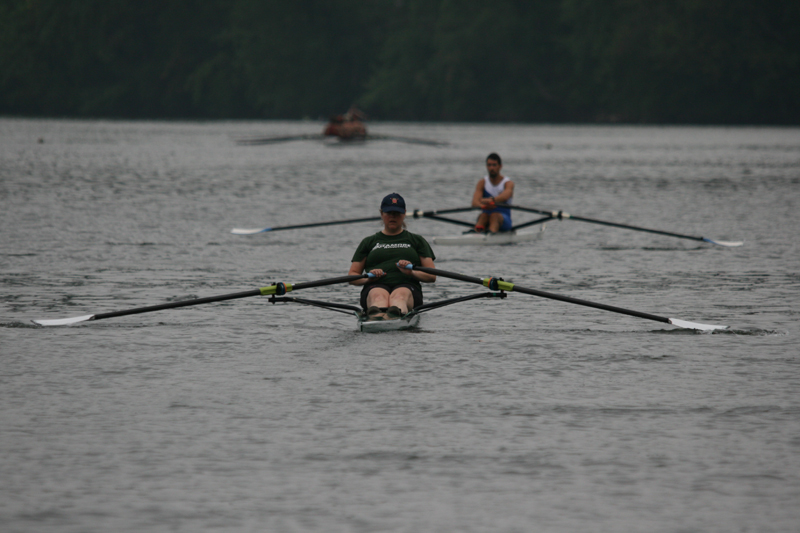 Individual Rowing: Sagamore does allow members with a boathouse key to row on their own after a coach has checked them out to ensure they know the boathouse and waterway rules, traffic patterns, hazards, safety procedures, and are competent and capable of rowing on their own. Often this check-out is done as part of the above group or buddy rowing mentioned above.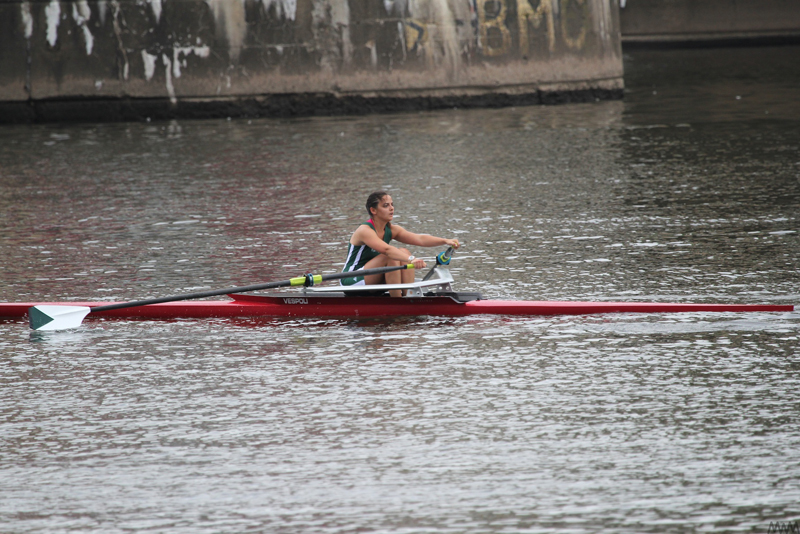 Racing
There are Masters who travel to races on a regular yearly basis. At present the core of this group is members of the Competitive Group. However not all members of the Competitive group race and members from outside the Competitive Group are always welcome and often participate in regatta trips. Regattas very from year to year, but are selected early to allow for proper planning and preparation for racing. Athletes pay for their own entries, travel, hotels, uniforms, etc. However the team does try to coordinate carpooling and hotels to save on expenses.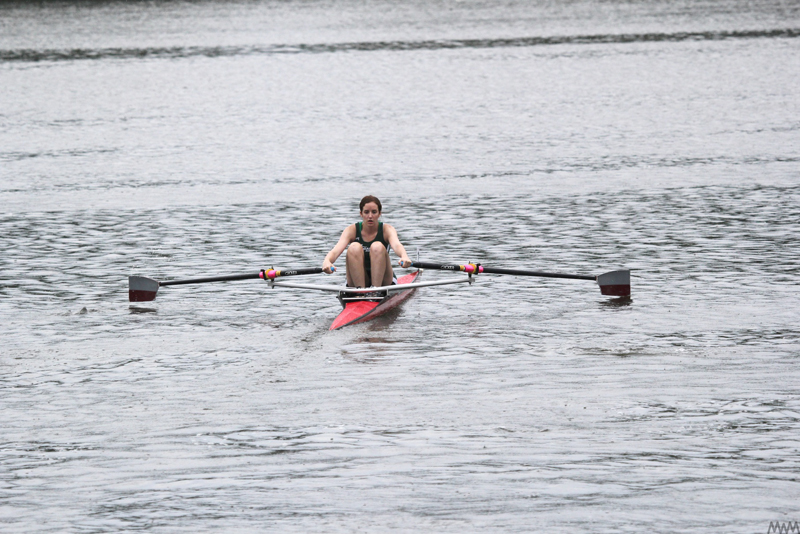 Please contact our coaches with any questions about the Water Season at Masters@SagamoreRowing.org