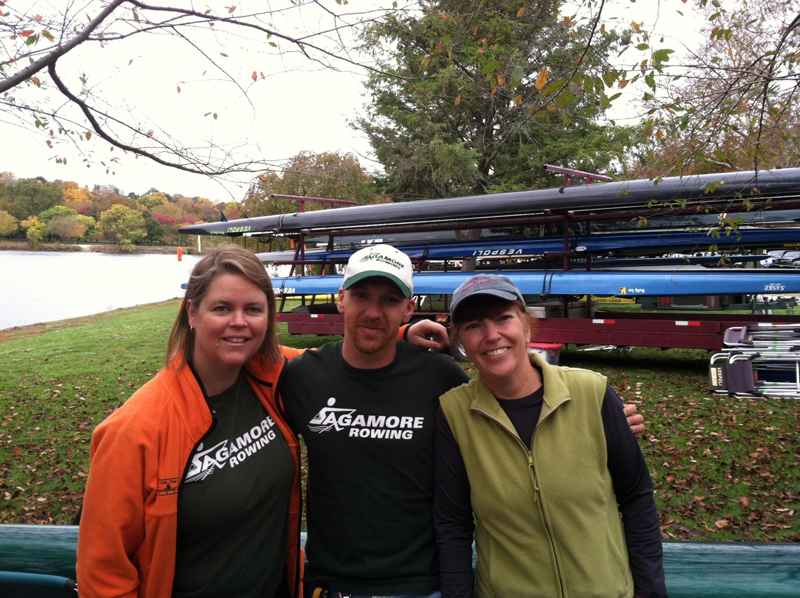 Sagamore Rowing Association offers options for adult winter training. Once again a free coached program was offered during November and December. 2016-2017   Lead by our senior coaching staff, a small group of dedicated athletes worked towards the goals of improving fitness, setting and reaching goal, and elevating personal training to the next level.  Athletes benefited from personalized instruction, rowing specific workouts, and technical feedback, all by the same great coaches that work with Sagamore athletes throughout the year!
Through the remainder of the winter season, ergs are available for members at the boathouse throughout the winter season. Open group sessions follow the year round schedule of Tuesday and Thursday evenings at 6 p.m. and weekend mornings at 8. Check back for notices regarding available sessions at the Hamilton Avenue facility.
Individual or small group coaching may be arranged directly with SRA coaches who may be contacted by email at Masters@SagamoreRowing.org or by phone 516-714-3247!