Rowing has been called the ultimate team sport.  Timing, Togetherness, Communication, Trust, & Leadership are all critical components of success, both on and off the water.  Our corporate row program has been designed to help instill these components into your team!
Sagamore Rowing Association will work with you to design a program that meets your needs.  From getting out of the gym to working with your co-workers, we'll ensure you have a great experience.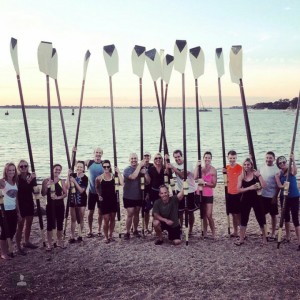 Example 5 Hour Program
10 Minutes: Welcome & Introduction
45 Minutes: Rowing Machine Training
10 Minutes: Break
150 Minutes On the Water Rowing
60 Minutes: Team Building Debrief & Individualized Discussion
10 Minutes: Wrap Up & Conclusion
Our 2015 Summer Events included:
Team Concepts, Inc.
Equinox Woodbury
New York Cycling Club
Crossfit NYC
If you are interested in bringing your team or organization, contact us at regatta@sagamorerowing.org!