Program Director and Head Coach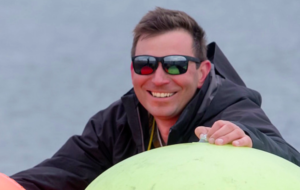 Jason Moskowitz
Sagamore Rowing Association is proud to welcome Jason Moskowitz, and his son Caiden back to home waters.   As the new Head Coach & Program Director for Sagamore Rowing, Coach Jas
on brings over 20 years of rowing experience, including winning a national championship in 1997 for Sagamore Rowing as a high school athlete. Coach Jason is an incredible asset and the perfect person to lead Sagamore into the next era.  His experience includes  3 time national champion spanning Friends Academy, Columbia University, USRowing Jr Women's Sculling Development Camps, Director of Rowing with Sarasota Scullers, Sarasota Crew, Director of Rowing at Manhasset, & Head Coach at RowAmerica Manchester.  With an emphasis on sculling, tons of managerial experience, and a safety-conscious mindset, Sagamore is poised to continue it's climb to the top with Coach Jason.

Regatta Director & Events Coordinator, Assistant Varsity & Travel Team Coach – Julien Blythe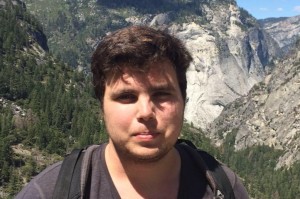 Sagamore welcomes Coach Julien to the coaching roster in Spring 2017. Coach Julien has coached at Sarasota Crew for middle and high school programs, as well as the masters program since 2015. Coach Julien rowed with Sarasota Scullers for three years before rowing with Philadelphia Sculling  Club and medaling at the national level. Between 2010 – 2013 Julian was a varsity level rower at Sarasota Crew.
In addition to taking on assistant coaching responsibilities Julien joins Sagamore as the Regatta Director and Events Coordinator. Since Julien brings several years experience volunteering  with the regatta organizing committees at Benderson Park in Sarasota ,
he knows how important all our volunteers are to the SRA home regattas.
Coxswain Coach; Assistant Varsity & Travel Team Coach – Megan Feerick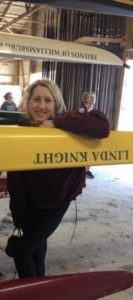 Megan began her rowing career at Fordham University in the Fall of 2010. Shortly after joining as a rower, she became a coxswain. Throughout the four years on Fordham University's team, she gained coxing experience through being a coxswain for both men's crew and women's crew. In 2012, she was officially appointed as coxswain of the women's NCAA Division I crew. In both 2013 and 2014 Megan cox
ed the Fordham University Women's Lightweight 4+ to back to back bronze medal finishes at the Intercollegiate Rowing Association National Championships. In addition, as coxswain for the Second Varsity 8 for the entire Spring Season in 2014, proved to be a success as the Second Varsity 8 secured a bronze at the 2014 Atlantic Ten Conference Championship.
Megan graduated from Fordham University's Gabelli School of Business with a B.S. in Finance and a minor in Economics. This will be her first season joining the coaching staff.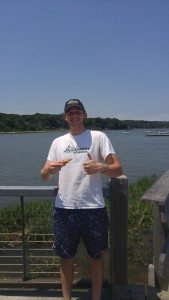 Youth Learn to Row & Intermediate, Head Coach; Assistant Varsity Coach – Kevin Coomey also serves the
Oyster Bay Crew as liaison. Coach Kevin spent two summers coaching SRA coaching Le
arn to Row while attending Marist University! During his high school career, Kevin rowed for Bayshore High School during the year and for Sagamore during the summers.
Middle School, Head Coach TBA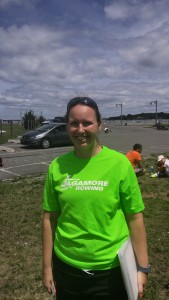 Susan Olsen (Middle School, Assistant Coach) has coached with Sagamore since the Summer of 2016. Susan currently teaches as William Carr Junior High School in Whitestone, NY as an 8th grade ICT ELA Teacher.  A graduate of SUNY Fredonia, Susan has over 10 years of experience teaching and coaching!  Susan first came to Sagamore through the adult Learn-To-Row program in the Summer of  2015 and she continues to row as a Masters athlete.

2017 Summer Youth Learn to Row Staff 

Katie Weidenhoft – Katie began rowing in 8th grade at Sagamore and continued rowing here throughout high school. She graduated Sacred Heart Academy in 2015 and currently is a junior at the University of Notre Dame where she is studying Political
Science and Economics. Katie has continued her love for the sport of rowing at Notre Dame, where she is on the Women's Rowing Team. She has coached Learn to Row and Developmental Rowing for the past two summers and looks forward to another great summer of continuing to teach others about rowing.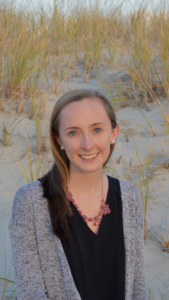 Chrissy Weidenhoft – Chrissy Wiedenhoft joins the Sagamore coaching staff this summer after finishing her final season on the high school varsity team. Chrissy began rowing as a freshman and within a year became a coxswain at Sagamore. Chrissy will continue coxing next year at Villanova University and is excited to spend her summer involved with the with Learn-To-Row program!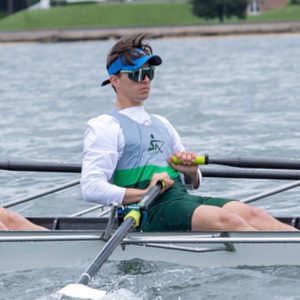 Peter Sikora – Peter Sikora graduated from Long Island Lutheran High School and will study photography at SUNY Purchase next fall. Peter has been on the team for 3 years. Peter was a silver medalist at the NYS Championships this past spring in the LTW Varsity double. Being team captain for Sagamore and having 2 summers worth of experience working at a local summer camp, Peter is no stranger to working with younger kids and taking on the role of a leader.
Masters, Head Coach – Mike Wagner
Mike began rowing in 1992 at Hofstra University. He learned to scull the following summer at the Reggie Minor Boathouse in Lloyd Harbor, NY. Mike has coached at the scholastic, collegiate, and club levels. In addition to coaching at SRA, Mike has coached at Cold Spring Harbor High School, the Craftsbury Sculling Center, Friends Academy, and Hofstra University. He is also the program manager for the Joy of Sculling which runs coaching education conferences."
Masters, Assistant Coach – Jackie Kleklec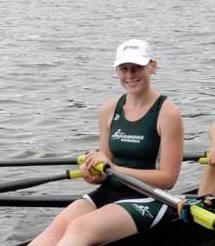 Jackie began her rowing career at Dowling College in 2011. She began coaching in 2014 at Our Lady of Mercy Academy (OLMA) as an assistant coach. The following year she became the head coach of the all-girls team. She has also coached at the Harbor Community Rowing summer travel team as an assistant coach. After being a member of the boathouse through OLMA, Jackie took up master's rowing with Sagamore where she learned to scull in summber 2014. She has been a member of their team ever since. Jackie is currently a special education teacher at DDI in Smithtown and working towards her masters in Literacy Education at SUNY Oneonta online.
Boathouse Captain – Mitchel Wolfe
Regatta Dock Master Chris Massey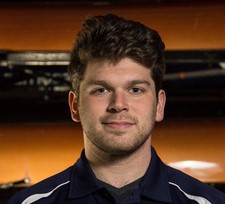 Chris Massey joins SRA for the Spring 2017 season. Coach Chris comes to us after three years coaching  girls' crew with Manhasset Crew.  Coach Chris was a former rower for the Rochester Institute of Technology. He was the varsity captain his senior year and won the 2013 Thomas H. Gosnell Seat Award. The prestigious award is given to a senior oarsman who has demonstrated a strong work ethic, teamwork, and pride in RIT Crew throughout his or her collegiate rowing career. Coach Chris earned his degree in graphic design at RIT and will be pursuing a Masters in Technical Entrepreneurship at Lehigh University after this Spring season.
Chris began his  rowing career at the Half Hallows Hills Crew Club started in the Fall of 2005. He accomplished high standings at the New York State Championships in the Single, Double and Four man crews while at HHH, then a SRA affiliate.