Sagamore Coat of Arms created by member Bettina Barbier
Long Island Championship Journal – Include your advertisement:
SUBSCRIBE TO OUR DIGITAL CALENDAR:
NEWS AND UPDATES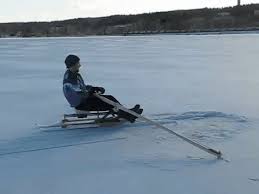 Registration for the 2018 membership year is now open.  Members who register on Regatta Central before March 1 may enjoy a 15% early bird icebreaker incentive on Adult Membership.  Make February count by joining the coached Saturday morning erg training at Hamilton and get a jump on the season.  
Introducing "The Icebreaker" – a cabin fever breakfast to fend off the February chill.  Coffee and continental will follow erg training Saturday February 3. Erg at 8, eat and mingle from 9:30.  Comestibles provided, donations accepted. All masters,  friends and alumni are welcome.  
 Tis the Season
….for indoor training!
The boathouse water has been turned off and the bathrooms are locked until Spring.  When weather permits,  plan accordingly and bring water in to rinse your equipment post row.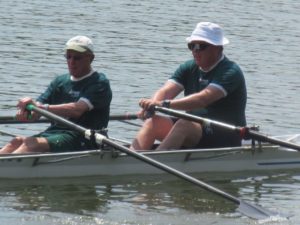 Members who do not hold keys and are not yet cleared for independent sculling are encouraged to participate in open row times by buddying up with an experienced key holder member. In season, open rowing for members is weekend mornings at 8 and Tuesday and Thursday evenings at 6. Only members who are  cleared for independent rowing may host guests,  take boats out on their own or mentor a newer rower.  Experienced fob holding members are encouraged to welcome new members and provide appropriate guidance and assistance. 
Captains Test Update: Members may become eligible for independent sculling and key holder status by successfully completing the Captain's Test.  This two step screening is designed to assess the athlete's overall familiarity with the full scope of the club's rules, policies and protocols as well as to demonstrate on the water proficiency from rack to return.  The goal is everyone's safe participation at Sagamore. Step one, the written portion, may be requested from the membership committee. Step two will be conducted by an assigned Sagamore coach as appropriate. 
2018 Social Rows Continue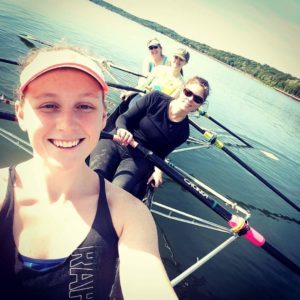 Don't forget Taby's informal post row breakfast gatherings weekend mornings. Thursday evening post row gatherings continue at Mario's pizza. 
 

Registration for 2018 

Adult Members
Registration for 2018 Adult membership is open. Registration for eligible non affiliate College members may be available upon trustee approval.  Online registration for non member winter training programs  is still available for the month of February.  Please contact membership@sagamorerowing.org with your questions.
Affiliated Hofstra collegiate athletes may register on a seasonal basis.
Meetings of the Board of Trustees
Third Wednesday of every month at 8:00 p.m.
at the Water Front Center (adjacent to the boathouse) or at the SRA Hamilton Avenue Training facility. Club Members are encouraged to attend.   As always, feel free to contact any trustee regarding concerns or matters of importance. 
Sagamore Rowing 2013 Promo from Chris Mare Photography on Vimeo.