Sign Up for Summer Rowing Now!
Youth (Middle School, High School, U17, U19)
NEW! Open Gym (All Ages & Levels)
NEWS AND UPDATES
2017 NYS Scholastic Championships at Saratoga
OLMA sent all five of their boats into the finals and came away with bronze medals for their lightweight 2x and the 4x.  OLMA sucessfully petitioned to have their quad included at Nationals.  Great job in Saratoga and good luck in Florida!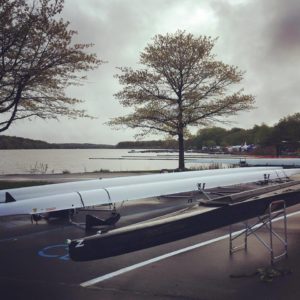 Sagamore juniors sent 10 boats into the finals and grabbed 7 medals! Kudos to all the athletes and coaches.  Congratulations on your results!
Mens Junior Quad: 4.Aaron, 3.Nick, 2.Will R., 1.Dean
Womens Varsity Quad: 4.Caroline, 3.Giselle, 2.Brooke, 1.Sophie
Mens Varsity Quad 4.Marco, 3.Witt, 2.Tyler, 1.Ray
Mens Lwt. Double 2.Peter 1.Eric
Mens Freshmen Quad  4.Durban, 3.Griffyn, 2.Luke, 1.Graham 
Womens Junior Double 2.Uma, 1.Payton
Womens Lwt. Double 2.Effie,1.Alex 
Long Island Scholastic Championships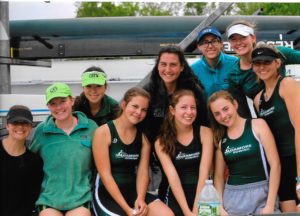 Congratulations to all the athletes, coaches, parents, volunteers and spectators for making this year's regatta a fun and successful event. 
Results are on Regatta Central!
Look Ahead for Safety's Sake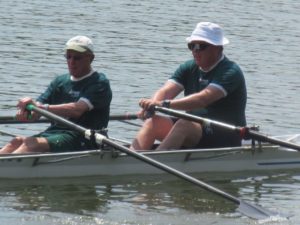 As the Spring season is underway, and our adult members who scull independently begin to get out on the bay more regularly, it's important to review our safety guidelines.  Link to master sculler and coach, Mike Wagner's helpful discussion on Safety Tips for 2017.
Members who do not hold keys and are not yet cleared for independent sculling are encouraged to participate in open row times by buddying up with an experienced key holder member. Members  who are not yet cleared for independent rowing may not host guests or take boats out on their own without an experienced member as a mentor.   Additional resources include the Handbook for Members and Participants revised for 2017 and the SRA Official Safety Rules for On the Water
2017 Summer Breakfast Row Series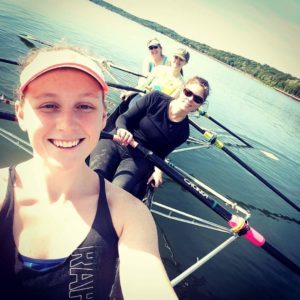 This year's causal, community building series for members and guests, launched Sunday 4 June with the return of Bagels and Mimosas. The monthly themed pot luck sign up sheet gets posted near the private oar rack in the boathouse.  Boating and rowing commences at 8 followed by casual breakfast from about 9:30.   Friends and families are welcome to dine.   July 9th and August 13th are the next opportunities to gather. 
 

Registration for 2017
Adult Members
Registration for 2017 Adult and non affiliate College membership is open. Online registration is available HERE >Memberships. This is a reminder that the family membership category was discontinued in April 2015. There are discounted rates available for additional family members. Please contact membership@sagamorerowing.org with your questions.
Affiliated collegiate athletes may register on a seasonal basis HERE > Teams and Groups.
Help Sagamore Rowing Association when you shop online; Sign up for an IGive and Amazon Smile account and a portion is donated back to the club!
Meetings of the Board of Trustees
Third Wednesday of every month at 8:00 p.m.
at the Water Front Center (adjacent to the boathouse). Club Members are encouraged to attend.  Please note, there will be no in person meeting for June 2017. Business will be conducted  by email and conference call.  As always, feel free to contact any trustee regarding concerns or matters of importance. 
Sagamore Rowing 2013 Promo from Chris Mare Photography on Vimeo.